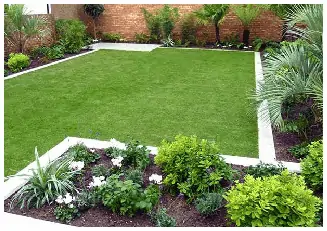 The Copperhead Landscaping team can design and install the perfect landscape to add style, color, texture, and height to your property. We provide flowerbed maintenance and mulching, as well as trimming for your bushes, hedges and shrubs
 Your lawn and flowerbeds require seasonal clean-ups to look their best, Here at Copperhead, we provide that service for every season to meet all of our customers' needs. We also do full property clean-ups as well.
Say goodbye to dead patches of grass and soil compaction! Our aeration and overseeding service will revitalize your lawn and ensure it stays healthy year round!
When you add a patio to your home, you can increase your property value while upgrading your outdoor living space. We can design and install the perfect paver patio to fit your individual style. Whether it is used for entertaining or just relaxing, this will be a welcome addition to your home! Once the installation is complete, our team will give you advice for proper maintenance so it can look pristine for years to come!